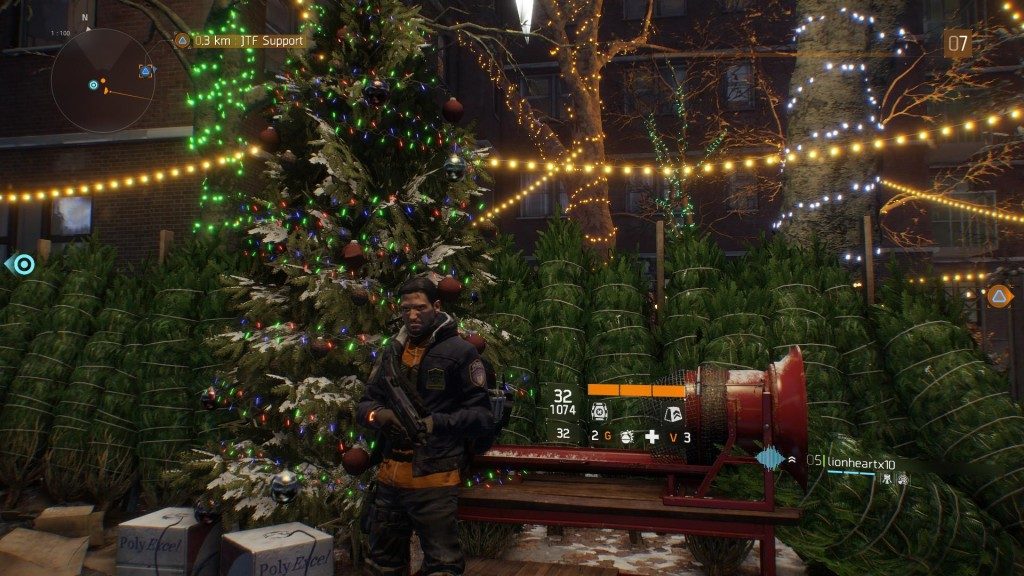 2016 My Busiest Year EVER for Video Games Already
In the beginning, I was a one game kinda guy. World of Warcraft for 7 years straight, except a 3 month break where I played Tabula Rasa, but no WoW during the break. After WoW, I started playing multiple games. League of Legends, World of Tanks, City of Heroes, Wildstar, Heroes of the Storm all mixed in with the 'main' games of SWTOR and Guild Wars 2. Still, I was probably playing 2-3 games a year total.  So far in 2016 I have played Total War: Arena, The Division, The Isle, Total War: Rome II, Star Wars: The Old Republic (with Shintar!), ARK Surival Evolved (With Ravenal!), and it's just now March. That's six games already, and there are a ton more coming.
I plan to continue playing all of these games throughout the year.
Total War: Arena – It'll be back eventually!
The Division – I want to unlock everything, and get full legendary gear. Then we'll see how Dark Zone PvP goes.
The Isle – Luckily there is no progression yet. I can log in and just have fun.
Total War: Rome II – I want to at least finish my first campaign.
SWTOR – I'd like to start the new Knights of the Fallen Empire story, and of course play more with Shintar!
ARK – I want to find a home server, hopefully somewhere I could play more with Ravanel. Ideally if the opportunity arose($), i'd like to host my own server!
I can foresee The Division and Total War: Rome II dropping off that list this year. Which is good, because there's a storm of games coming for me still in 2016.
Games Still Coming in 2016
The next game up is DOOM! Yes, my first love in computer games. Scared the ever living crap out of me when I was playing the shareware levels over and over. I look forward to seeing the new one, and hope the singleplayer campaign can live up to the nostalgia. I also look forward to using SnapMap to make my own map(s).
Total War: Warhammer comes at the end of May. I've contacted Creative Assembly about getting into their reviewer program, so maybe I can get an advanced copy and put out a review. I've listened to some of Overkill's Lore Videos, and am most excited to play Bretonnia and the Empire, in that order. The 'good guys' of course. One of my stream viewers is helping to develop this game as well (Goremaster!), so getting to see his work is another exciting aspect for me to this game.
I heard about No Man's Sky a while back. It's an exploration game with a procedurally generated universe, meaning it never ends. Exploration is infinite. Imagine all the planets and animals you can see. My fondest memories from MMORPGs come from exploring something for the first time. Every planet is this experience over, and over. It has a survival element thrown in too, so boredom won't be a factor. I am really curious to see what the average player lifespan is for this game.
World of Warcraft: Legion launches on or before September 21st, 2016. Hopefully no sooner. I am excited to play this knowing some of my stream viewers also play. Mostly I just can't wait to get back on my Worgen. I have a couple of WoW tokens waiting for me, so this won't be too expensive. Burning Crusade 2.0 here we come!
And that's just the games with confirmed dates. Indie games have been popping up more on my radar recently, specifically Dreadnought which may pop up this year too.
What's Still On Deck
The Humble Bundle has been good to me, and I have a bunch of games that I want to play but haven't had the opportunity yet. Streaming has really ramped up how much I play, and for how long. It's hard to stop playing something when people are having fun.
Aliens Franchise – Aliens Colonial Marines and Alien Isolation.
Heroes of the Storm – Everyone seems to love playing this game.
DOOM Franchise – I'd still like to replay all the old DOOM games. Preferably before the new one launches.
Star Citizen – I'd love to get back into this for the flying part.
Diablo 3 – There's a new map i'd like to check out. Just once through.
and…
I want to make my own video game. Cryengine, Unity, or Unreal. More to come on this later.
Looking For More, PST
I am always looking for people to play with. I will be streaming 90% of everything, so feel free to come watch! You can also join if you're willing to use voice chat. Actually talking to people – from around the world – is my favorite part about streaming. Playing with Lionheart, Shintar, HaxoTheHunter and Ravanel has been awesome, and I hope to group up with even more people throughout the year. So no matter where you are, if you're interested in any of these games, drop me a line in the comments. 2016 is going to be a big year in gaming for me. I'd love to have others along for the ride.