You never seem to learn all the useful leveling tips until after you reach max level.  How many times have you or someone else at max level discovered that one little tip that would have just made leveling SO much easier?  You've spent all that time doing things the hard way!  I've leveled several characters in SWTOR myself, and want to share with you my best practices to make your leveling experience super efficient!
General Leveling Tips
Don't repair your gear before level 20.  You will go through gear so fast it's not worthwhile.
Avoid the GTN.  GTN prices are usually too expensive for

new

players.  If you do have to use the GTN, ask in Trade chat first.  Don't pay GTN prices right away.
Unlock Legacy XP perks for what you do most.  If you like Flashpoints, unlock the Flashpoint XP bonus line.  If you like Space Missions, unlock the Space Mission XP bonus line.  Don't feel the need to unlock them all.
Look for lore items.  Keep your eyes out for items that are slightly bluish-gray.  These are Lore Items, and will grant you XP and give you some lore to read in case that's your thing.
Do your dailies.  Flashpoints, Warzones, Space mission, and Galactic Starfighter all offer dailies.  These dailies offer credits, rewards, and bonus XP.  You can pick them up at terminals on the fleet.
Watch for datacrons.  There are datacrons hidden on every planet.  Even if you find one, you have to complete a jumping puzzle to get to them.  Good luck!
Leveling Through Warzones (PvP)
If you're like me, you don't like doing a lot of questing.  Lots of players level in large part through PvP.
Use Medpacs and Adrenals liberally.  You'll have plenty of warzone commendations.
Buy Medpacs and Adrenals until you get 80 of each.  Daily and Weekly quests will replenish some, and you don't want to take up a lot of inventory space.
Buy your level 20 PvP Implants/Earpiece (Coruscant/Drommund Kaas), then buy Planetary Commendations.  You're going to have a lot of Warzone Commendations at early levels.  If you're full on Medpacs/Adrenals, these are your next purchase.  Your companions can use them too!
After level 20, buy your level 40 PvP Implants/earpiece.  Once you hit level 40, there will be other priorities.  Remember, your companions can use them too!
At level 40, start converting Warzone Comms.  Converting to Ranked Warzone Comms will help you get a jump start on PvP gearing at level 60.
What To Buy With Cartel Coins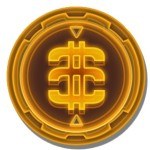 If you have Cartel Coins to burn, there are a few purchases that can make life easier.  These aren't necessary by any means.  If you don't have Cartel Coins, you can skip this section.  Otherwise, the following might be helpful things to buy with Cartel Coins for a new player:
Rocket Boost – Lets your travel quickly through areas where vehicles are prohibited.  Best convenience item you can buy.
Adaptive Gear – If you find a set of adaptive gear you like, grab it.  You can use the same gear from level 1 to 60.  Just replace the mods inside.
Cartel Market Crystal – The +41 Cartel Market crystals can be used starting at level 10.  They will still be useful at 60!  I suggest +Power (Hawkeye) crystals.  The others may be cheaper, but significantly less useful.
Always More Tips Coming
As with all the guides on my site, this guide will always be changing. I will be keeping this guide up to date through game content changes, personal experiences, and your feedback.  If i'm lagging behind in that department, keep me honest in the comments below. Also put your own "best tip" that I missed in the comments below.