How It Started
I was semi-following along with Amazon's Prime day sales when I found one for the Oculus Rift. The deal was $399 for the Rift and Touch, with a $100 gift card. Wow. Unfortunately it had not only sold out, but was only for a very short time (Something like 4-9 AM EST). As I began to click around, I noticed the sale ad for the Summer of Rift and a $399 price tag. I thought about it for a day or so, as I didn't want it to be an impulse buy. I obviously decided to pull the trigger, and I want to explain to you today my experience thus far.
Price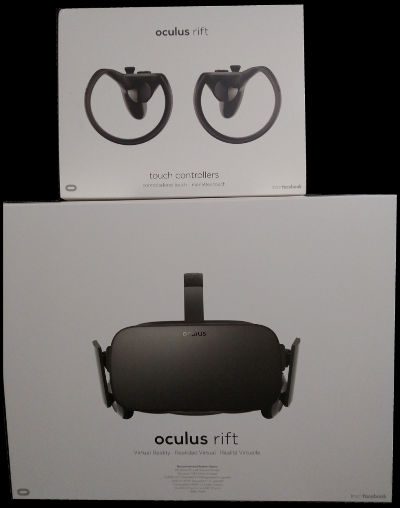 I think the price tag of VR sets is what keeps most people away. Normal price for the Rift+Touch is $599, and the HTC Vive is $799. I personally look at VR as a computer accessory. Like a joystick for flight games, or a headset for voice comms, it's something thadds to your experience. I've spent $80 on Razer gaming mice, and over $120 on headsets, so that is kinda my guiding point. Given that it's a different gaming experience, more in your face so to speak, I think paying more is acceptable. There are headsets on the $200+ range, and I'm sure you can spend just as much on mice and keyboards as well. I don't think $399 is the price point we're looking for, but it's oceans closer than $599 and $799. Given that I'm doing all the content creation, I thought it would be a good way to liven things up for me and my audience. What finally made me decide to take the plunge was that it might help me stand out a little.
Delivery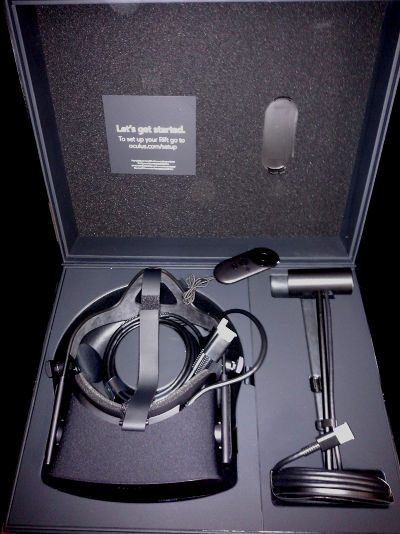 The order process itself was easy, like most online shopping stores. What I immediately didn't like however, was that I wasn't given a shipping estimate. Not 'a few days' or 'a week', just nothing. This in turn meant that at some point there was going to be a surprise $399 charge on my credit card. I could have driven 30 minutes to a nearby Best Buy and had the thing in an hour, which is what made it frustrating. I wanted to make sure Oculus got the lion's share of the money, supporting them directly. Finally after about a week, and more than one unhappy support request, I got a notification that my Oculus Rift was shipping. Smooth sailing from that point, as it arrived in a couple of days. It arrived in style too. The boxes that the Rift and Touch were stored in were top notch. I'm not usually one for packaging, but I was really impressed with the cases. They look like they'll hold up longer than the Rift itself.
Online Market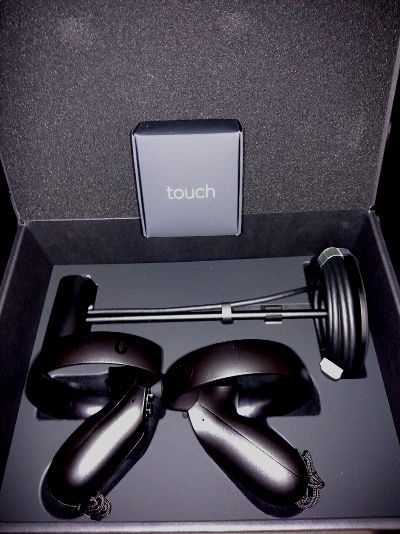 I was really surprised at how full the Rift's online game market was. There are even free to play games. While I have read that some of the games don't offer much playtime, for example one game is only about 5 minutes worth of play for $2.99, their prices seem to reflect that. There are a lot of cheap games for the Rift. Of course Steam has plenty of VR games as well, and they seem to be priced pretty cheaply too. I'll have to do a little testing to determine if there is the same value in VR games that there is in regular games as far as money per time spent goes.
Expectations versus Reality
My actual time spent in the Rift so far has been mixed, but positive. Learning the controls is like learning to play on a keyboard for the first time. Adding to the difficulty is that every game has its own movement and control scheme. Some games are more streaming/content creation friendly than others. For example, King Kaiju lets you assume control of a Godzilla-esque monster. While you get to see things FPS style, the audience simply sees a pair of hands. Most games so far share the same view, but it's a buyer beware kinda thing. Thank goodness for Twitch and YouTube right? I'm enjoying VR gaming so far, though I do get some eyestrain if I play for too long. It's a very cool experience, and different enough from regular gaming. If the trend continues, I think I will get my $399 worth.