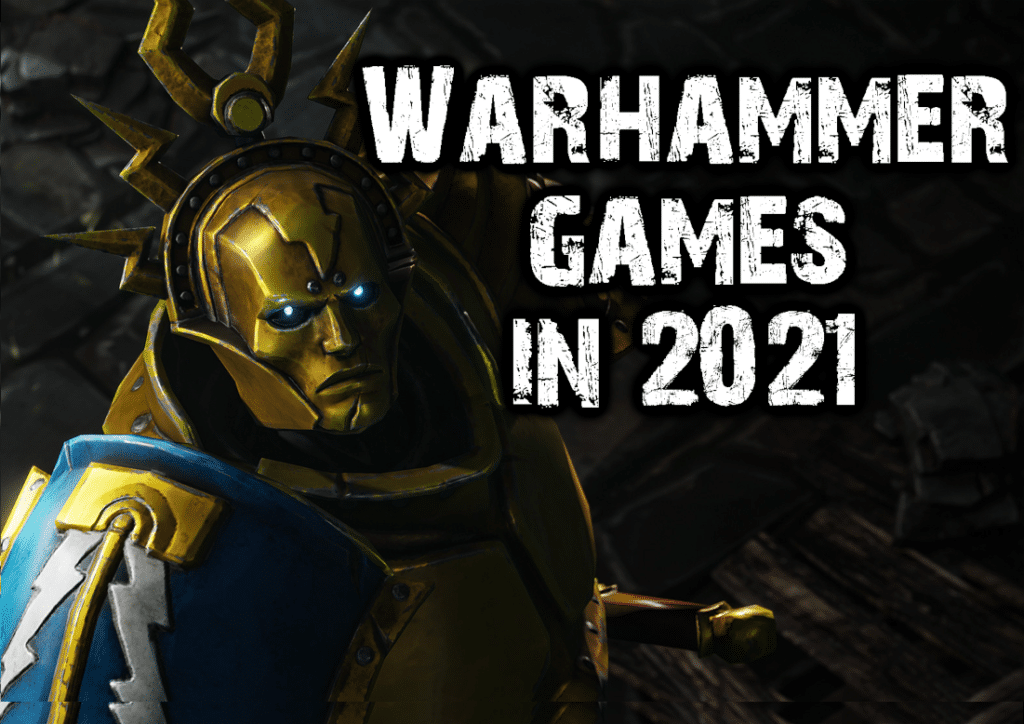 Below is all the info I can find on Warhammer and Warhammer 40,000 games releasing in 2021. There are several previously announced titles that have been named, and a couple that are still unnamed.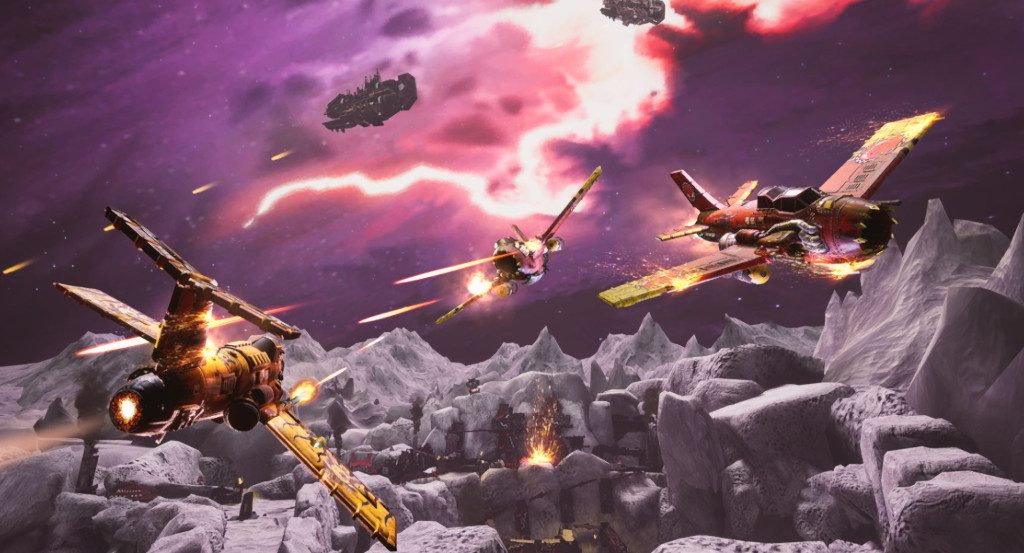 Dakka Squadron
Orks in planes. An aeriel shooter where you take control of an ork, fighting up the ranks to become a warboss. Dog fighting, bombing, and various other air-to-air and air-to-ground missions. The first Warhammer 40k Ork-based game, Dakka Squadron has mobile crossplay too. Releases on PC and console. Slated originally to release in Q1 2021.
Release date: February 19 2021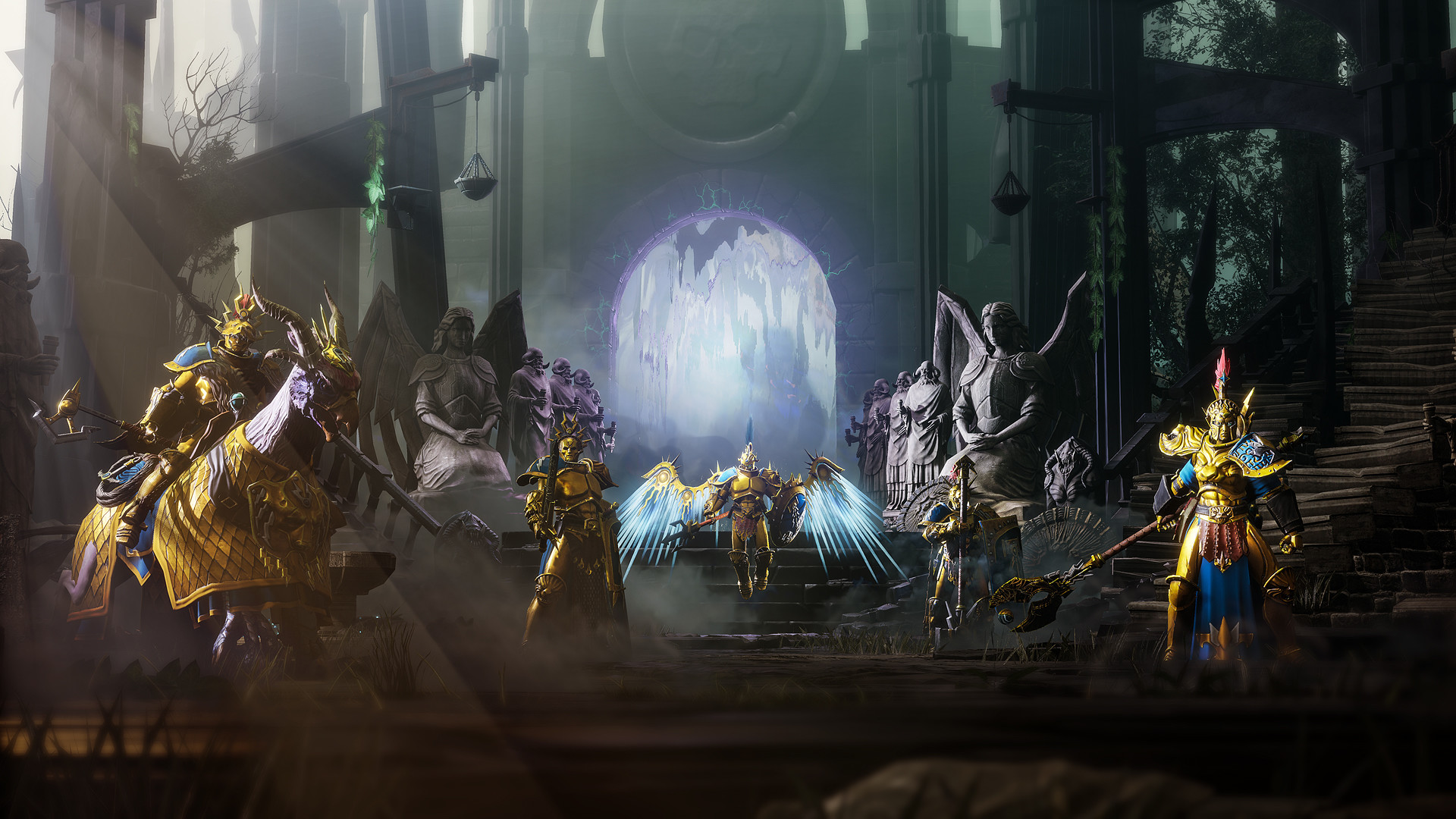 Age of Sigmar: Storm Ground
The Age of Sigmar strategy title being developed by Gasket Games was announced at Gamescom 2020 also. It is a turn based strategy game based around the Stormcast Eternals.
Release date: May 27 2021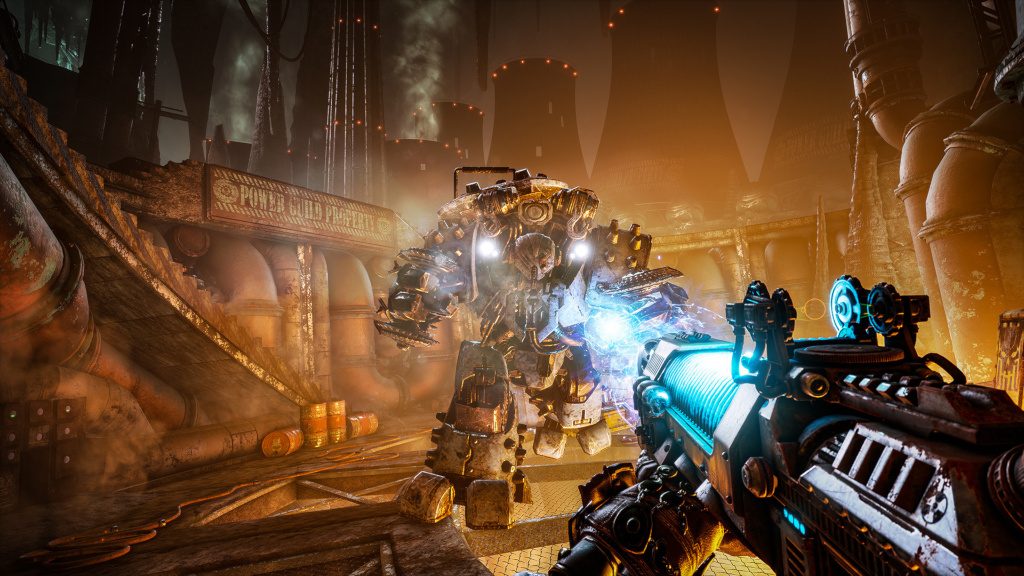 Necromunda: Hired Gun
Focusing on gang warfare in the 41st millenium, Necroumunda Hired Gun is a singleplayer FPS. You play as a bounty hunter going after gangers and mutants. In addition to the various weaponry of Warhammer 40000, you'll have a trusty cyber-mastiff. You'll even get a grappling hook to navigate the hive underworld..
Release date: June 1 2021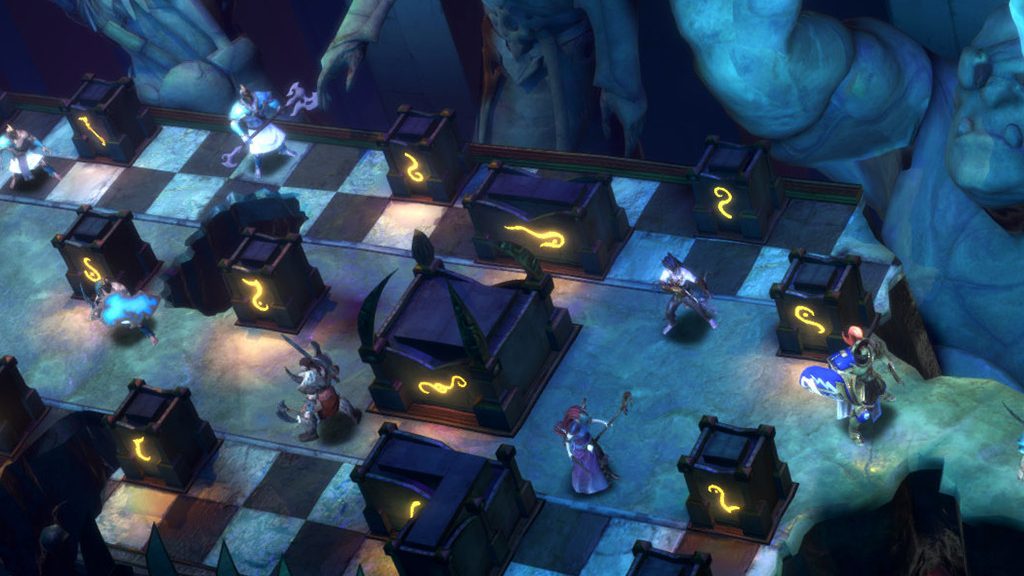 Warhammer Quest: Silver Tower
Another game in the Warhammer Quest series, this time featuring the Age of Sigmar setting. Warhammer Quest Silver Tower is a free to play turn based strategy game where you delve into dungeon style maps in the Tower of Chaos. It is being published and developed by Perchang, the same as the other games in the series.
Release date: June 2 2021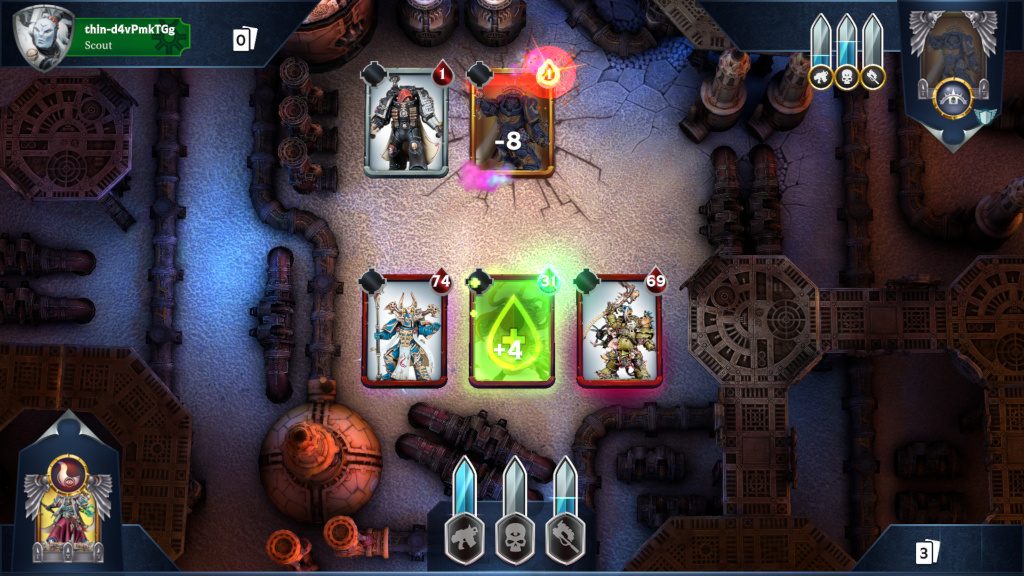 Warhammer Combat Cards
Warhammer Combat Cards is a Warhammer 40,000 digital card game. Singleplayer and PvP game modes are advertised. Factions in the game at launch are Space Marines (YES!), Astra Militarum, Aeldari, Ork, Necrons, and Chaos. Warhammer Combat Cards is developed by Well Played Games and published by The Phoenix Lighthouse GmbH.
Release date: June 3 2021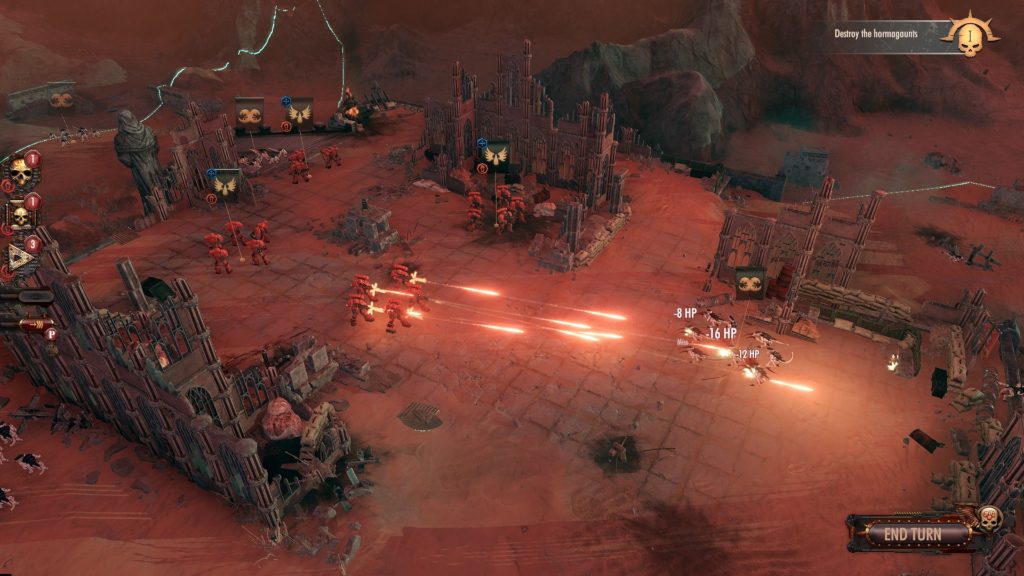 Warhammer 40,000 Battlesector
Warhammer 40,000: Battlesector is a turn based strategy game that pits the Blood Angels against the Tyranids. The first Warhammer 40k game to feature Primaris Space Marines, it offers both a singleplayer campaign and online multiplayer. You can play as both Space Marines and Tyranids. It looks a lot like Sanctus Reach so far. Battlesector is being developed by Black Lab Games and published by Slitherine.
Release date: July 22 2021
Warhammer Age of Sigmar: Tempestfall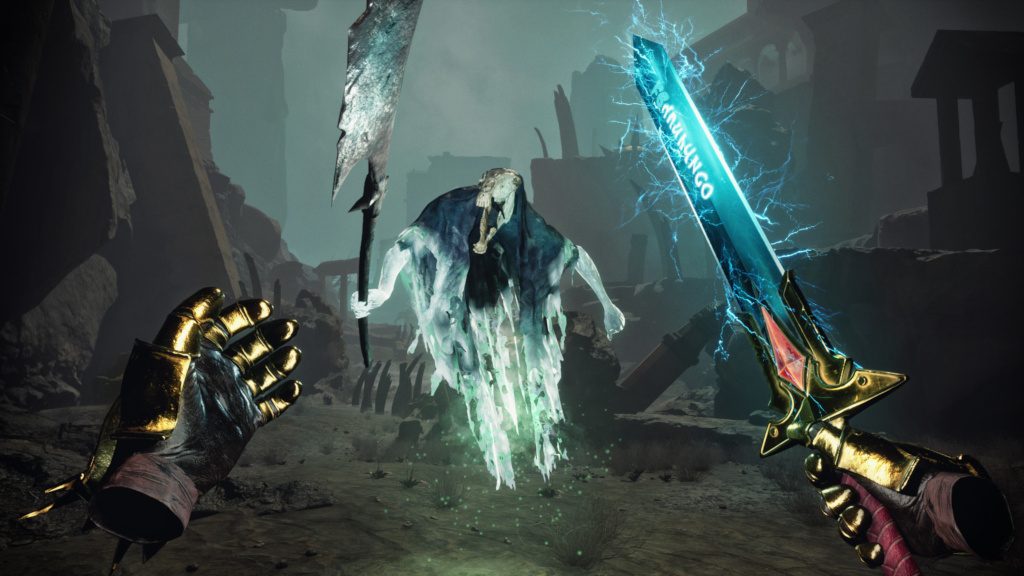 A VR-exclusive, Warhammer Age of Sigmar: Tempestfall lets you play as a Stormcast Eternal wielding the weapons of Lord-Arcanum. The story campaign is set in the realm of Shyish following the Necroquake. Are you ready to deliver Sigmar's justice? It is being developed and produced by Carbon Studio.
Release date: November 17 2021
Unknown Warhammer Titles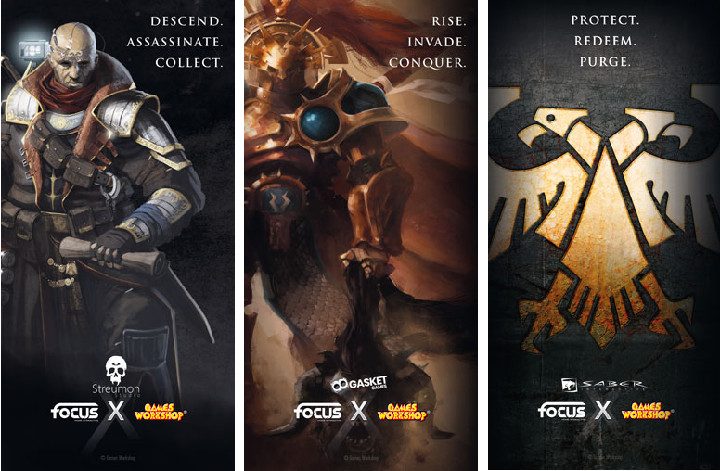 A 2019 press release from video game publisher Focus Home Interactive announced three new titles for the Warhammer universe.
The final image looks like a 40k title of some kind with the Imperium symbol, with Saber Interactive as the developer.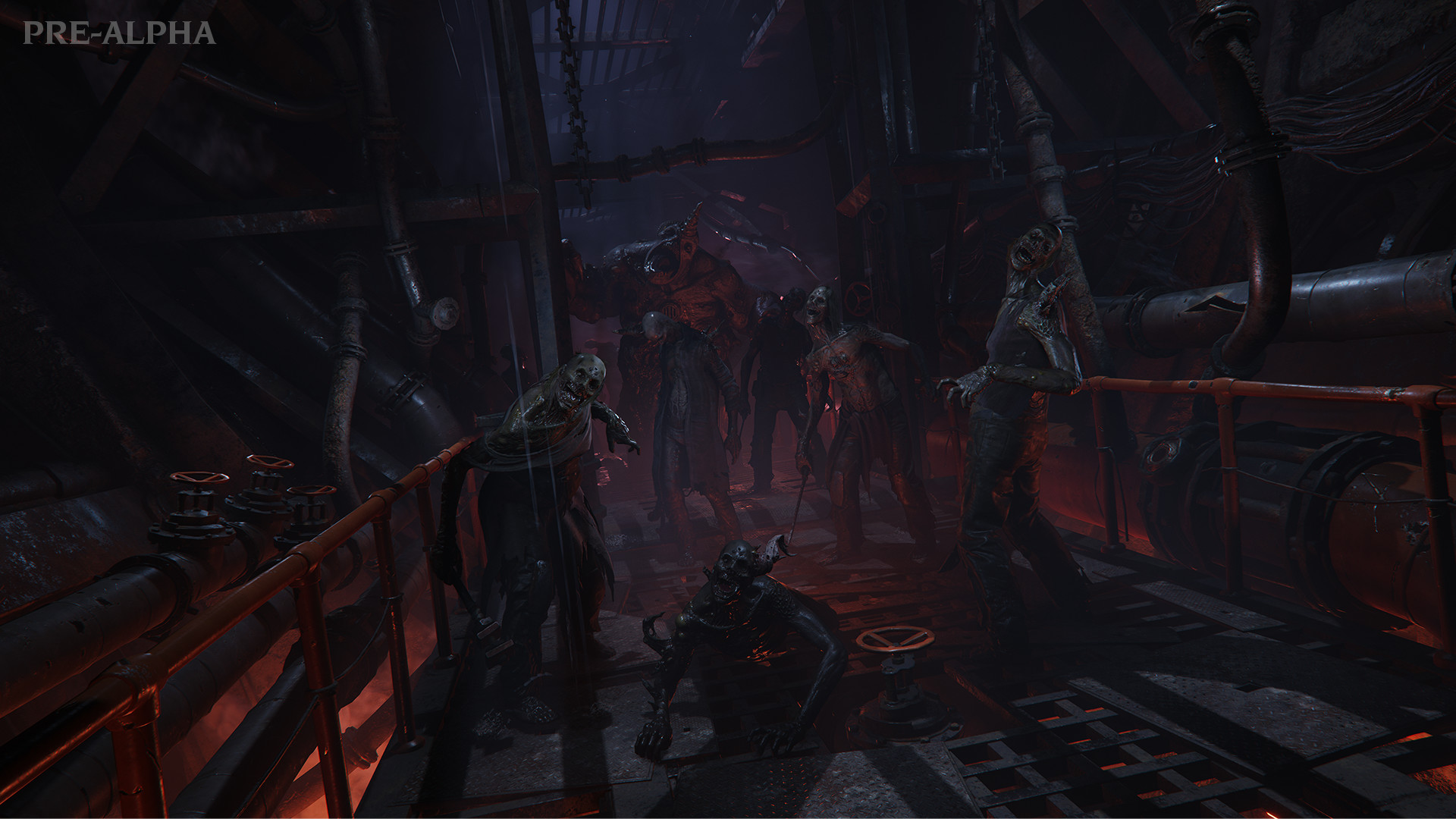 Warhammer Beyond 2021
Frontier Developments has announced it will be developing an Age of Sigmar RTS title. It is slated for release in 2023.
Warhammer 40,000 Chaos Gate: Daemonhunters releases in 2022. A turn based tactical RPG featuring the Grey Knights.
Warhammer 40,000 Darktide has been pushed back to 2022.
Total War Warhammer 3 has been delayed into 2022.
Blood Bowl 3 has been delayed into 2022.
Nexon has announced it will develop an Age of Sigmar co op tactical RPG. No release date.
Space Marine 2 announced at 2021 Video Game Awards. Published and developed by Focus Home Interactive, no release date given though it appears to be linked to a 2019 press release.
Warhammer Age of Sigmar: Soul Arena is an autobattler. Select your units then watch them battle automatically each turn. It is developed and published by Trophy Games and pushed to 2022.
Shootas, Blood & Teef is a retro 2D side scroller. Spearhead an Ork invasion playing as the filthy xenos in this run and gun platformer. Development delayed until 2022 and it is being developed and published by Rogueside.