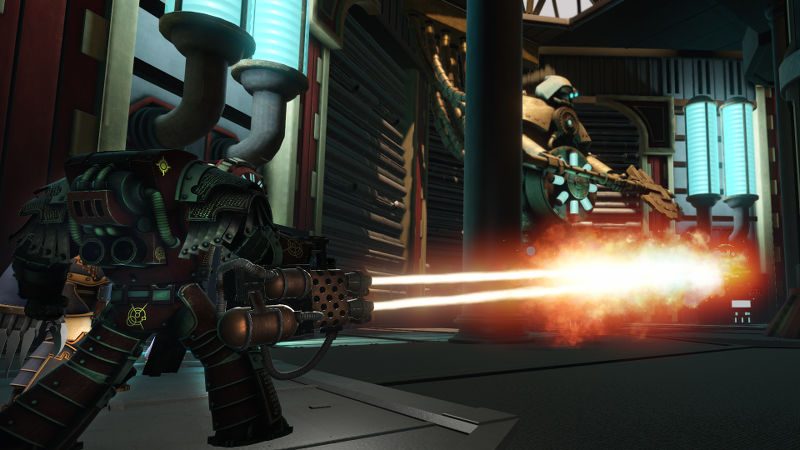 The Emperor Requires Your Attention
I've become quite the 40k fanboy ever since playing Warhammer 40,000: Eternal Crusade in December of 2016. Dawn of War II and Space Hulk: Deathwing have both been good purchases since then. I also look forward to checking out Dawn of War III and Warhammer 40,000 Space Wolf, I just haven't found the time yet. Each of these games offers something Warhammer 40k gamers have not gotten to experience before. This is really going to add to my game backlog.
The Horus Heresy: Betrayal at Calth
This title is probably one of the more exciting for me. Betrayal at Calth offers the first 40k (30k) virtual reality title. It has the potential for quite the immersive turn-based strategy experience, being able to stand next to your troops in battle. While the game is a VR title for both Vive and Oculus, it can also be played on regular PC. You play as the Ultramarines, with various weapons from flamers to power fists at your disposal. Betrayal at Calth also has multiplayer capability.
This game has already released, and I was lucky enough to get a key from the devs. Unfortunately right now I'm waiting on a patch for better Oculus support. The devs stated the next patch should fix the problems. I'm really looking forward to seeing it in action. I was able to get a small taste before the problems started. Quite promising.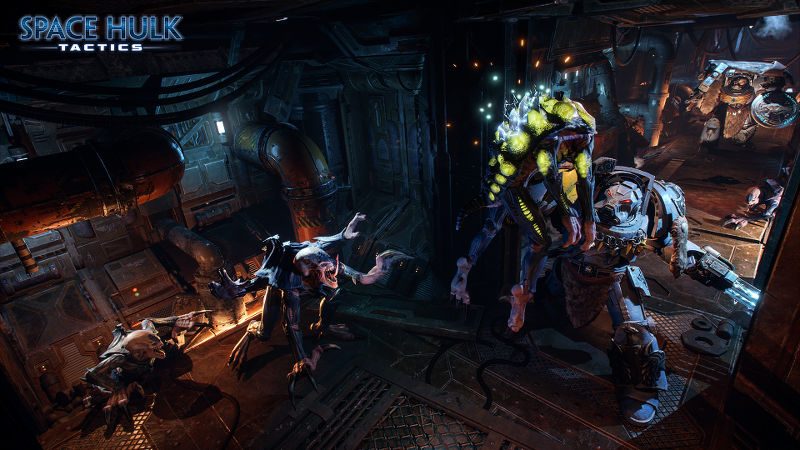 Space Hulk: Tactics
Another spinoff off based on the Space Hulk board game, but this time with a twist. Space Hulk: Tactics is a turn based tactical strategy game, implemented with a card-based system of some kind. No details yet on the card system. There will be two singleplayer campaigns; In a Warhammer 40k first, you will be able to play as the genestealers. The other campaign follows a squad of Blood Angels space marines.
There will also be multiplayer that provides chooseing between Space Marine chapters (Blood Angels, Space Wolves, the Ultramarines, or Dark Angels) as well as Genestealers. And for that extra-long life, there will be a map creation tool and the ability to share with other players.
The game will release in 2018 on PS4, XBox One, and PC. I've had a lot of experience with card systems lately in Paladins and Star Wars: Battlefront II. This certainly looks to be an up and coming game mechanic.
Warhammer 40,000: Gladius – Relics of War
I think this game will make the biggest splash of all the 40k games in 2018. Warhammer 40,000: Gladius will be the first entry into the 4x genre for the 40k universe. Play as the Astra Militarum, Space Marines, Orks or Necrons. Each race will have different stories, characters, tech trees, and playstyles.
The game will offer singleplayer, co-op, and multiplayer modes. No word on the Steam page about console release, but obviously it'll be offered for PC.  4x has been hit or miss with me. I enjoy Stellaris, but other titles have been mostly miss. A co-op campaign might offer a little bit of incentive. The graphics look amazing.
Battlefleet Gothic: Armada II
Saving the best for last, I can't tell you how hyped I am for this title! I really loved Battlefleet Gothic: Armada. The visuals in that game have to be some of the most incredible, even on low end systems! BFGA II offers another campaign, but this time it has drop-in/drop-out co-op! That really makes me think it'll have some semblance of open world gameplay. There will be twelve factions available at the start, which means you likely won't need any DLC to play your way (unless you're a fan of one of the more obscure races).  Bigger battles, improved multiplayer, and more customization are just a few of the things in store.
The game will be released for PC only, at least so far.  This will be the first Warhammer 40,000 game that takes place during the Gathering Storm setting, which literally splits Imperium space in half.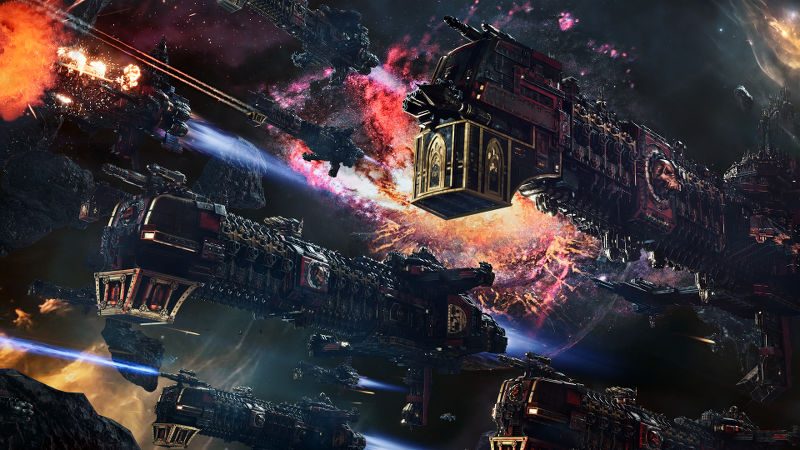 The Emperor Wants YOU!
As you can see, there will be plenty of opportunities to serve the Imperium of Man in 2018. From VR to 4x to card-based, it is all unexplored territory for Warhammer 40k (and 30k) fans. All of this is on top of DLC for other 40k games like Dawn of War III, Space Hulk: Deathwing, and others. And if you still can't get enough Warhammer, there's still Total War: Warhammer II DLC on the way, as well as Vermintide II rapidly approaching. Bottom line is there's plenty of purging to be done people, let's get to it. For the Which game are you most excited for?